Cheese
A Customer-Focused
Cheesemaker
The quality of our natural cheeses is just the beginning. We also provide scalability and flexibility.
Consistency and Quality
Hilmar specializes in the production of natural cheeses sold to private label, regional and national brand cheese packagers. Our manufacturing facilities feature state-of-the-art processes and systems to ensure efficiency, consistency, food safety and the best cost-in-use. We strive to protect our customers' brands and margins through our commitment to high-quality, nutritious cheese products. All of our cheeses meet the most stringent standards.
HACCP
Produced in a GFSI certified facility
Third-party audited
USDA & FDA approved plants
EU certified
Kosher & Halal certified
CODEX Compliant
Made with milk not treated with rBST
Commercial
Cheeses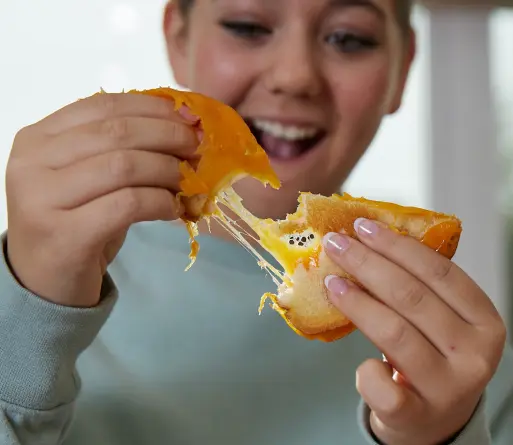 American Classics
We produce American-style cheeses in a variety of flavors and colors to meet the needs of consumers worldwide.
Mild Cheddar – White, Colored, Marble
Vintage Cheddar (for aging) – White, Colored
Milled Curd Cheddar – White, Colored
Low Moisture Cheddar
Cheddar-Muenster
Barrel Cheddar for Processing
Monterey Jack
Pepper Jack Jalapeno
Pepper Jack Habanero
Colby
Colby-Jack
Reduced Fat Cheddar
Reduced Fat Aged Cheddar
Reduce Fat Monterey Jack
Reduced Fat Colby-Jack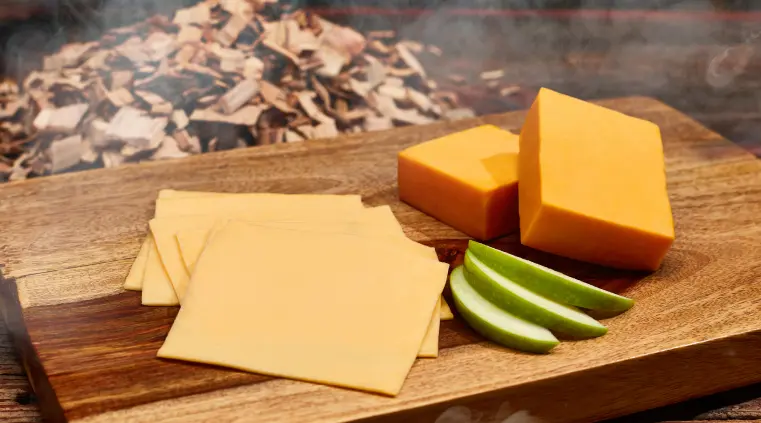 TruSmoke®
A hickory wood smoked curd, offers natural smoked cheeses that deliver clean labels with no discoloration and even flavor throughout the block.
Hickory Smoked Cheddar
Hickory Smoked Gouda
Hickory Smoked Provolone
Hickory Smoked Mozzarella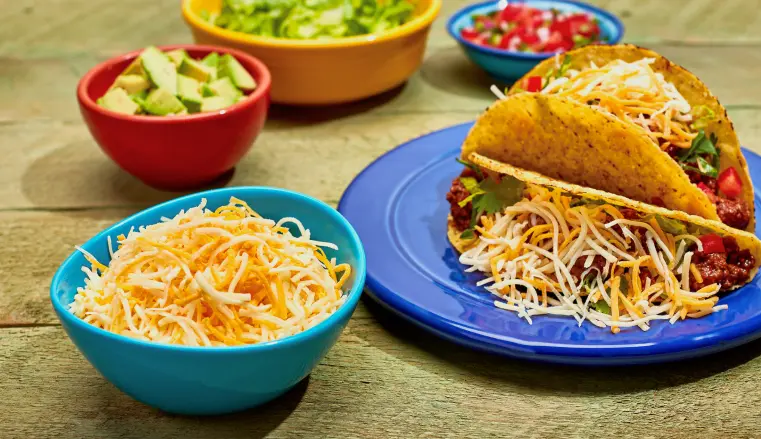 Hispanic Style
Creamy, smooth, semi-soft white or off-white cheeses that melt perfectly in food applications.
Queso Quesadilla – White, Cream
Asadero – White, Cream
Queso/Asadero
Reduced Fat Queso Quesadilla
European Classics
Representing the favorites from Europe, our cheeses are ideal to round out your international cheese portfolio.
Mozzarella – LMPS Stirred Curd
Provolone
Romano
Gouda – White, Cream
Muenster (rindless)
Global Solutions
Available for export only, we provide a variety of cheeses that appeal to the global market.
Low Moisture White Cheddar
High Solids White Cheddar
Cagliata
Low Salt Cheddar
Low Salt Mozzarella
Parmesan
Cheese Packaging
Our cheeses are available in 40 lb. (20 kg) blocks and/or 640 lb. (300 kg) blocks, produced in our Hilmar and Dalhart production facilities. The 640 lb. blocks are delivered in reusable, returnable containers.
Several varieties intended for ingredient and processed cheese are also available in 500 lb. (225 kg) barrels manufactured in Dalhart, TX.
Conversion Formats
Our customers convert our cheese blocks into a range of formats that are then packaged and sold to their customers. Hilmar cheeses are used to produce the following formats in multiple shapes and sizes.
Chunk
Slice
Shred
Cube/Dice
Snack size
Stick
Grate
Process
Distribution Channels
Our cheeses are packaged into private label, national brand and regional brand products, as well as sold into foodservice operations and global markets. Our cheeses are enjoyed through grocery stores, mass merchants, restaurants, fast-food concepts and products with cheese as an ingredient. Hilmar works with converters, cheese packagers and distribution partners who are looking for nutritious, natural cheeses.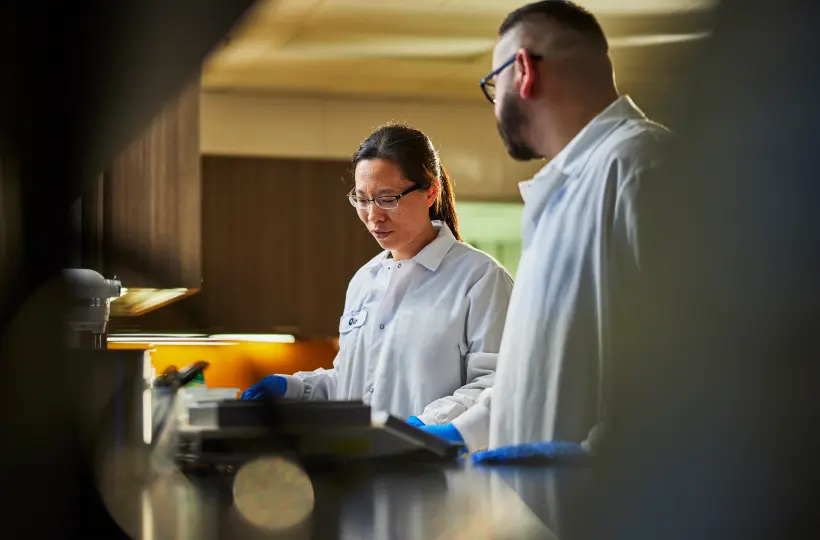 Committed to
Your Success
We have built highly scalable cheese manufacturing plants with automated systems and data-driven processes to respond quickly to market demand changes. We bring a philosophy of flexibility and responsiveness to our customer relationships, so you can count on us to support your growth plans as they evolve.
We value our customer relationships. Over the past 40 years, we've built long-term, customer-centric relationships that have helped us become a leading cheese manufacturer. We relentlessly work to improve and enhance the customer experience by engaging in collaborative strategic planning and innovative product development.
More Information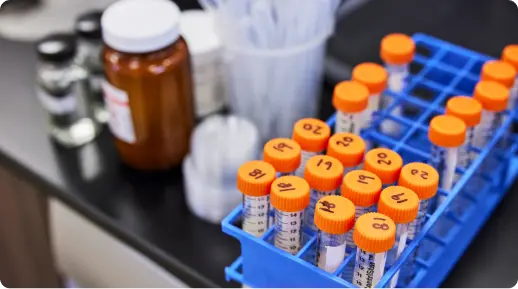 Quality Management
Review our food safety certifications, as well as kosher and halal certificates.
Sustainability
We proudly follow the U.S. Dairy Stewardship Commitment as we optimize our sustainability efforts.
Contact Us
Get in touch with a sales manager, learn more about our cheese or request a sample.