Our Heritage
Starting with Dairy Farms
The History of Our Company
In the early 1900's many dairy farmers settled in Hilmar, California. In 1984, twelve of these dairy families formed Hilmar Cheese Company to make the most of their Jersey cows' high solids milk. They wanted to create new opportunities for hardworking dairy farmers and give them a fair price for the milk they produced.
Those same business ethics apply to our customer relationships and a brand dedicated to unlocking the full nutritional and economic value of dairy. Focusing on research, technology and skilled staff still remain core principles of the company.
Hilmar invests in people by making education, training and growth opportunities accessible for our employees and for citizens in the communities where we live and work.
Today, the founders, along with the second and third generations, remain actively involved in guiding the company. With over 1,500 dedicated employees in Hilmar CA and Dalhart TX, we improve lives around the world.
Hilmar Cheese Company was formed
A true American Dream business story begins as the founders of Hilmar Cheese Company celebrate the launch of their new company.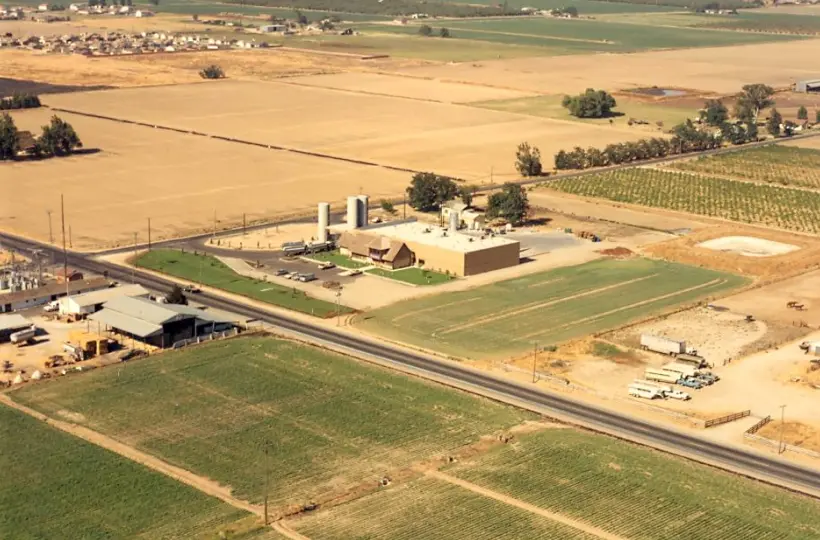 First production facility in Hilmar, CA
The first production facility was opened in 1985 to produce American-style cheeses.
Additional cheese plant opens
The community and employees gather in Hilmar, CA for the grand opening of an additional cheese plant.
Whey protein and lactose production begins
In 1992 the company constructed new facilities to further process whey protein and lactose in 1994.
Hilmar Cheese Visitor Center opens
The new Visitor Center was built to educate, entertain and nourish consumers who are interested in learning more about Hilmar Cheese Company.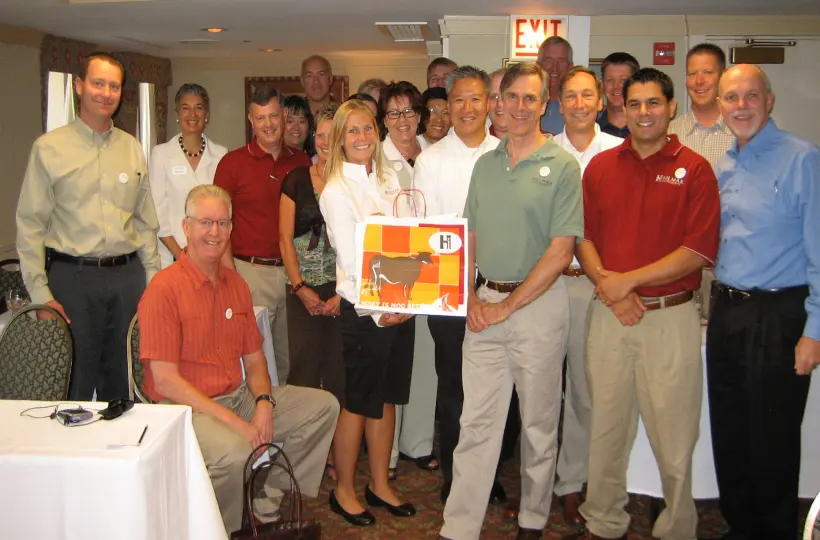 Hilmar Ingredients division launched
Leadership and employees of our new Hilmar Ingredients division celebrate the launch of our endeavor into marketing whey protein.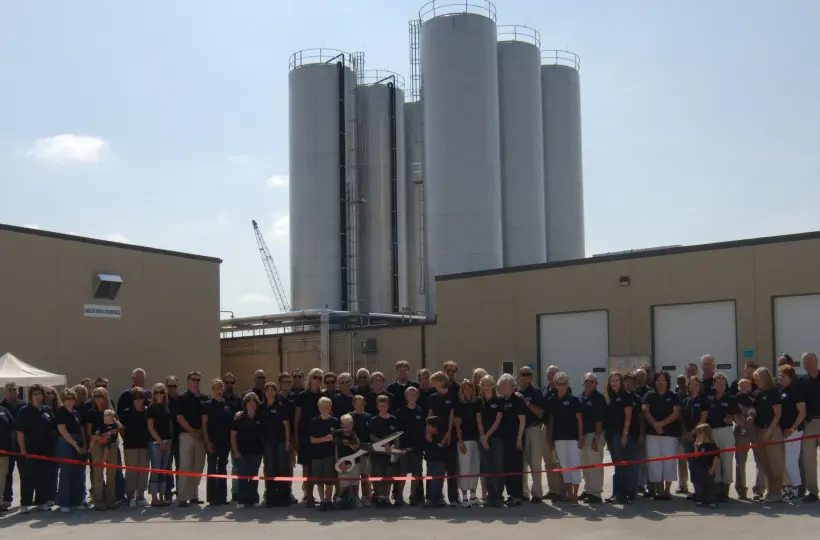 New Dalhart, TX manufacturing site opens
The Dalhart, TX production facility ribbon cutting ceremony celebrated the opening of a new plant producing cheese and whey protein products.
FARM™ certification for dairy suppliers
100% of dairy farm families who have a Hilmar supply agreement were FARM™ Animal Care certified (Farmers Assuring Responsible Management).
Hilmar Cheese Company turns 25
Employees who have been with Hilmar since the beginning celebrate the 25 year anniversary of the company and their tenure.
Hilmar Ingredients named Exporter of the Year
US Dairy Export Council (USDEC) and Dairy Foods awarded Hilmar Ingredients with Exporter of the Year for their leadership in driving global dairy demand.
New Headquarters & Innovation Center opens in Hilmar, CA
The state-of-the art offices and innovation center opened with LEED Platinum™ certification for positive steps toward protecting and improving human and environmental health.
New CEO is named
CEO John Jeter (right) retires after 30 years, as David Ahlem accepts the new role. (PHOTO CREDIT Modesto Bee Andrew Kuhn)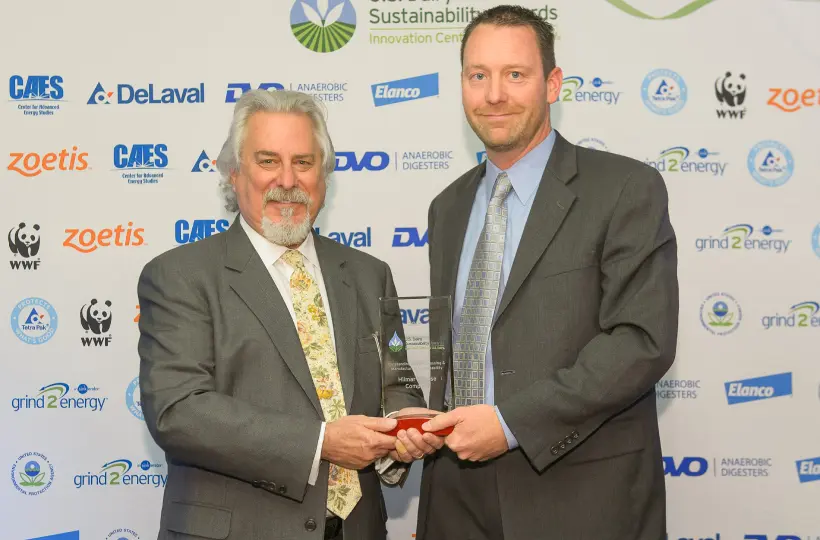 Outstanding Dairy Processing & Sustainability
The Innovation Center for US Dairy presents the Outstanding Dairy Processing and Manufacturing Sustainability Award to CEO David Ahlem (right).
Largest hand-painted dairy mural unveiled
Our Visitor Center revealed the world's largest hand-painted dairy mural with a ribbon cutting ceremony in Hilmar, CA.
Breaking ground in Dodge City, KS
Hilmar breaks ground at our latest production facility to be located in Dodge City, KS. Scheduled to open in late 2024, the plant will produce both cheese and whey protein ingredients.
Top honors at the US Championship Cheese Contest
This is the first year that Hilmar entered the prestigious US Championship Cheese Contest, taking home first place for Hilmar 8000 WPC and second place for Hilmar 9000 WPI.
Hilmar refreshes corporate branding
Hilmar has combined their cheese and ingredients divisions to position the company for positive growth, updating to one unified logo and company name.
1994
Whey Protein & Lactose
1998
Visitor Center Opens
2004
Ingredients Division Launched
2007
New Dalhart TX Facility
2009
Exporter of the Year
2014
New HQ & Innovation Center
2015
Innovation Center Award
2018
World's Largest Mural
2022
Dodge City KS Groundbreaking
2023
US Championship Cheese Awards
Start a
Conversation
Interested in partnering with Hilmar? Ready to explore our portfolio of quality products? Let's talk.