Product Expertise
Innovation Starts with
Development
We invest in modern research to help our customers prepare for new growth and market challenges.
Capabilities Overview
We collaborate with customers and research partners around the world to develop our cheese and ingredients. We're discovering new applications, co-creating highly differentiated products and accelerating innovation processes in a wide range of markets.
Product Expertise
We apply scientific understanding to every aspect of our business—including agriculture, manufacturing, nutrition and sustainability—to extract maximum nutritional and economic value from all components of milk. We also make that expertise available to our customers to drive collaborative innovation at every level of the relationship.
Hilmar has two teams of experts who specialize in dairy innovation. Our R&D group of scientists work on creating and perfecting the cheese and ingredients that are sold to our customers. We also have an Applications team that uses our finished products to help our customers develop the perfect application for their consumers.
Research &
Development Team
This team of scientists develop high-quality protein ingredients and cheeses that offer strong differentiation for your brands. Using the latest in advanced technology, our team focuses only on the development of dairy products for the food and nutrition market. This laser focus allows us to bring you the most nutritious, innovative and reliable products in the category.
Application
Research Team
We offer a highly accessible team of research scientists who can help you and your team explore new applications of the products in our portfolio. Our Applications Lab located in the Hilmar Innovation Center in Hilmar, CA houses a commercial kitchen and pilot plant. Working closely with our customers, our scientists utilize the latest consumer trends to identify and create marketable product applications.
Our Products
Cheese
We manufacture natural cheese for private label, regional and national brand cheese packagers.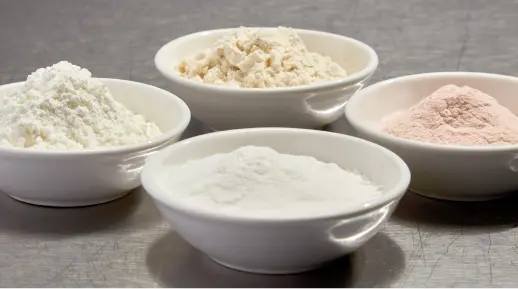 Ingredients
Our whey protein and lactose ingredients are produced using the whey stream from our cheese production.
Start a
Conversation
Interested in partnering with Hilmar? Ready to explore our portfolio of quality products? Let's talk.